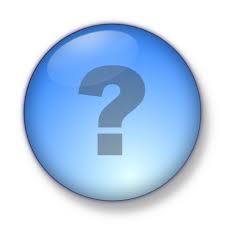 QUESTION:
You mention in RetroChristianity that rejecting belief in hell is heterodoxy, not heresy. But why? Why wouldn't that be heresy? Jesus spoke of hell more than heaven, we are told. And the apostle's creed says he descended into hell.
ANSWER:
It is definitely true that the view of a literal conscious place of eternal torment for the lost is the overwhelming view of most orthodox Christians, in most places, at most times. However, it has never been the universal position, nor has it ever been dogmatically articulated in an ecumenical creed. Passages that speak of fire and smoke and darkness and "forever and ever" have been read by Christians throughout history in different ways ranging from literal and metaphorical. However, even those who have tended to read the language metaphorically have still affirmed a literal conscious torment that is indescribable. Nevertheless, some have read the language as a metaphor for universal purification by fire or as a figure for absolute irreversible annihilation as if by fire.
So, is a non-literal view of the fires of hell heresy or heterodoxy?
Part of this confusion may be how narrowly I apply the word "heresy." When I use the term "heresy," I mean damnable doctrine, that is, "If you believe this, you cannot be saved." When I use the word "heterodoxy," I mean, "If you believe this, be careful! You're holding to something very few Christians have held and you're standing against the vast majority of thinkers throughout history, and this view has sometimes led to more dangerous doctrines."
So, I call the views of universalism and annihilationism "heterodoxy" rather than "heresy" because: 1) there has never been a complete agreement on how to understand those hell passages even among those who hold to eternal conscious torment; 2) there has never been a universally adopted creed that reflects a clear teaching on this matter one way or another; and 3) those errors in personal eschatology don't necessarily and directly distort the Trinitarian creation/redemption story or the person and work of Christ.
I think rejecting eternal conscious torment of the lost fits the category of heterodoxy the best. And not a heterodoxy of the harmless kind, like whether angels have actual wings. Rather, I think those who deny a view of hell as eternal conscious torment and instead hold to annihilationism or universalism are sailing in dangerous waters. Pushing those views too hard could cause them to capsize or shipwreck, distorting other important doctrines. But if a figure in history or even today held firmly to all the other essential tenets of orthodoxy but flirted with a figurative interpretation of hell, I would not put that person in the category of a heretic. I reserve that label for those who reject the fundamentals of the faith like Arius, Pelagius, or Joseph Smith.
One more note with regard to the creedal language. The Creed states that Jesus descended to "hades," which in the early centuries was a reference simply to "the place of the dead." Throughout history there has been no complete consensus on what was meant by the term; all acknowledged it was a term borrowed from Greek after-life concepts, so it meant, simply, "Jesus went to the place dead people go when they die." Some took it as referring to His physical place of burial, so "hades" = "the grave." Others took it to mean the place of the departed righteous, thus, "hades" = "Abraham's bosom" or "Paradise." Others took it to refer to the place of the wicked spirits, including demons, so Christ descended there and proclaimed victory over the spirits of wickedness. In any case, there was no clear consensus on the descensus ad infernos, as it is called, and, in fact, not all of the articulations of the Regula fidei ("Rule of Faith") and the various baptismal confessions contained that line. So, it is not a good place to go to affirm a universally binding orthodox view of a literal fiery eternal hell. The mention of Christ's descent to hades was not intended to affirm anything about the literal fires of hell.