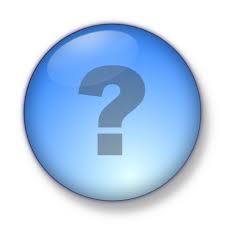 QUESTION:
I really enjoyed the article on calling. But how do you counsel pastoral transitions?
I've had friends in ministry who were released from their positions by their churches' elders, even though they didn't feel called to leave. In one sense, I guess it was time for them to go because our leadership made the decision. But I really struggled with one of the decisions because of how it was handled. I'm confident God is sovereign, but I was frustrated by the process.
What would you say to these men? Do they aggressively pursue other ministry? Do they wait until someone asks them to come work for them?
I think your comment that "I don't do anything without being asked" is helpful. So if you are in a pastoral job where you like what you do and are having a good season and another church comes along and says, "Your gifts would really help us," would you consider it? What about when a friend says, "I know this church is looking and you might be a good fit." Would you pursue it?
MY ANSWER:
Over the years, I've developed a dimmer view of lay eldership, so I tend to be pretty skeptical about elder decisions in churches when "elders" mean lay people who are not ordained making decisions instead of (and even against) the ordained, trained, experienced pastors (the biblical elders). So chances are pretty good that I would more or less reject dismissals of this kind as the wrong people making decisions. (But you're right, it could still be the right decision arrived at by the wrong people in the wrong way.) At that point, it would be completely appropriate for the dismissed pastor to begin pursuing a new ministry position elsewhere. My general principle of not doing anything without being asked is a rule of thumb, but a rigid regulation.
On the second question, I would at least consider every "ask"—if even for a just a few minutes. I would listen for God's leading in explicit opportunities and offers, but the rule for me (this is a personal thing) is this: "Don't do anything you're not asked to do, but don't do everything you're asked to do." One of my own professors in seminary once told me, "You can't do everything." Another told me, "I don't do anything I'm not asked to do." Between these two bits of wise advice by two godly men, I find both freedom and direction in my own pursuit of the will of God. It doesn't make decisions easier, but it does relieve me of both pressure and guilt.
In short, when it comes to ministry transitions, I would say we need to listen, pray, think, discuss with close confidants and family, and set aside those offers that don't seem to fit at the time. I've tried to pray something like, "Lord, I'm going to turn this down. But if you do want me to take that path, please make that clear to me through circumstances. I want to do your will, not mine, so make your will known."
One final point. I think the "burden of proof" for saying "yes" to an offer is greater when moving from something to something than when moving from nothing to something. The reason? The current call, having been God's will, is the default. If we're not reasonably assured that He's moving us elsewhere, we're responsible for being faithful to the place where we know He called us—that is, our current place of ministry.
[NOTE: The original question was edited to better fit the purposes of this post.]