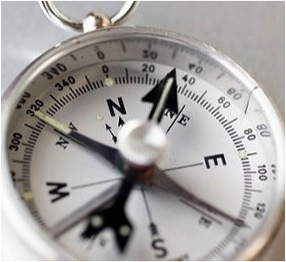 Every family has them. Little rules, proverbs, or general orders that govern everyday life. The Svigel family has several. Hang out with us for a day and you'll hear at least two or three of them spoken by me, my wife, or sometimes even my kids. I can't always rest these rules on profound biblical, theological, or philosophical foundations. Instead, we derived them from experience, common sense, and sometimes tradition.
As I've thought about the small collection of proverbs or principles that have developed over the last decade or so of parenting, I realize that the good advice that works in the Svigel household can also apply to the household of God. So, in this ten-part series, I'm going to briefly work through ten Svigel family rules, describe how they function to keep my own family healthy and safe, and then discuss how a local church family might benefit from their practical benefits. 
Family Principle #2: Only be scared when I'm scared.
A couple years ago my family and I were strolling along a crowded street in San Francisco's Chinatown. As we approached a group of very strange-looking Goths, my kids began to show signs of fear. My five-year-old instantly gripped my hand more tightly. My ten-year-old son drew close to me and started whispering about his worries. My twelve-year-old daughter grabbed my wife's arm. By the looks on their faces, my kids thought we were in imminent peril.
In reality, there was no danger. We were entirely safe. My kids were just experiencing the effects of classic xenophobia. But they were just kids. And kids get scared of all kinds of things.
When we reached a quieter corner, I took my children aside and imparted some words of wisdom that have become a standing rule in the Svigel family: "If we're ever in a situation where you think we might be in danger, I want you to look at me. If I'm calm, then you can relax. But if I'm scared, then you can be scared, too."
The non-event in Chinatown that caused my children such stress illustrates an important principle that applies not only to the family, but also to the family of God. In families, parents have experience and perspective kids can't possibly have. They're able to size up situations more quickly and thoroughly than children. That's why parents need to set the tone for an appropriate response to merely perceived (as well as real) dangers.
The same is true for leaders in the Christian community in their responses to critics of Christianity, cultural crises, and doctrinal controversies: only be scared when I'm scared.
In our era of new media—blogs, websites, Twitter, and Facebook—critics can quickly and easily make unsubstantiated or less-than-substantiated claims against the Bible or Jesus or the history of the faith. And many—both unbelievers and believers—take these claims seriously. When a perceived threat to the faith hits the public square . . . when another credentialed critic slams Jesus . . . or when some new scientific or historical discovery challenges the Bible, the pastors and teachers of the church often tune their responses to the same frequency as those critics who sounded the exaggerated alarm. Yet the Christian's answers are often just as hasty (and just as irresponsible) as those of their non-Christian opponents. Too frequently they treat a cat's hiss like a lion's roar then respond with a tranquilizer gun that could take down a brontosaurus.
But think about it. When we behave as if every volley in the so-called "culture war" needs to be met with an immediate and decisive retaliation, we may be inadvertently communicating to the family of faith that the Church is in constant danger of imminent decimation. Rank and file Christians might begin to believe that if we don't have an instant answer to every foolish attack on the ancient faith, then the faith itself will be in danger of losing.
After that brief encounter with a group of Goths in Chinatown, I told my children, in essence, only be scared when I'm scared. Yes, there are times we need to sound the alarm, to retreat, to take cover, to be defensive, or to go on the attack. But we should always measure our reactions responsibly. Most of the time a calm, quiet, and fearless answer will teach those in our spiritual care not only what to respond, but how.