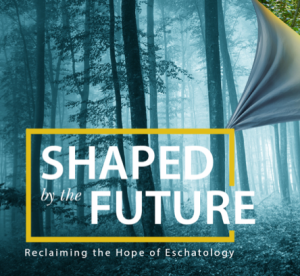 The Hendricks Center at Dallas Theological Seminary invites you and your church to explore a reframing of eschatology at our upcoming Shaped by the Future Conference on Monday February 27, 2017.
Shaped by the Future is an engaging one-day conference experience that will explore how the church can effectively apply the Bible's theology of the "end times." People in ministry may wrestle with the relevance of eschatology and the fear it often invokes, overlooking its central theme: HOPE.
This event is hosted by The Hendricks Center and the Theology Department at DTS. Keynote sessions will focus on the overall shift in perception of eschatology that should occur. The workshops will narrow in on specific areas that can be practically transformed by a fresh approach to our Christian hope, such as pastoral ministry, film, world religions, history, and pop culture.
The conference will take place on Monday February 27, 2017 from 9:00AM-3:30 PM on the DTS campus. To register, please visit our Conference Website or call (214) 887-5253. We have a group rate of $60 per person for groups of 5 or more that register by 2/13/2017.